Some business owners don't know the ways in which various laws influence their company's operations. Employing an attorney to handle the legal obligations is usually the best way to go. Having legal professionals to represent you in any lawsuit is one of the most advantageous decisions you can make as an entrepreneur. If you have a successful business, you will likely encounter legal disputes. Even for struggling business, many legal situations do rise up.
Two common legal activities that have an impact on companies are known as business law and commercial law. There is a common misunderstanding among business owners about these two. Are they the same thing, or is there a distinction between the two? Let's find out.
What is Commercial Law?
The trading and distribution of goods, and included financial activities are the primary objectives of commercial law. The provisions contained within this statute are governed by the Australian Commercial Law. It touches on a wide variety of subjects. Including exchanges of things, negotiable instruments, and secured transactions, among others.
A significant number of states have made adjustments to their commercial law. This was done in order to adopt a version of law that is most appropriate for their economic environment.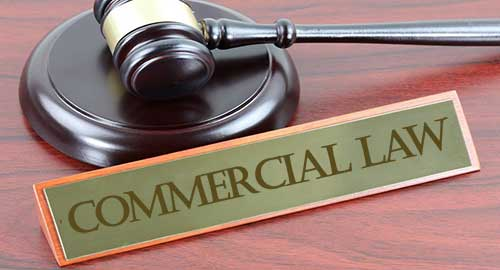 What is Business Law?
The field of business law focuses on a variety of areas of commercial operations. Such as mergers and acquisitions, the establishment of companies, the leasing of property, and the rights of shareholders. This law is enforced at both the state and federal levels of government.
Employment law, workplace safety legislation, environmental protection law, stock market law, and investment law are all common areas where federal law applies. Meanwhile, state laws may add specific elements to federal laws. This is done in order to meet the condition of the business climate in their region.
How are Business and Commercial Law Similar?
They both fundamentally deal with businesses. Commercial law and business law have a number of similarities in common. And they frequently overlap in certain areas. For instance, both laws place a strong emphasis on the law pertaining to contracts.
Keep in mind that commercial laws deal with how corporations are managed. Whilst business laws pertain to the activities that companies engage in.
You can get assistance with resolving legal issues on both the federal and state levels. That is if you get the services of a trustworthy commercial lawyer.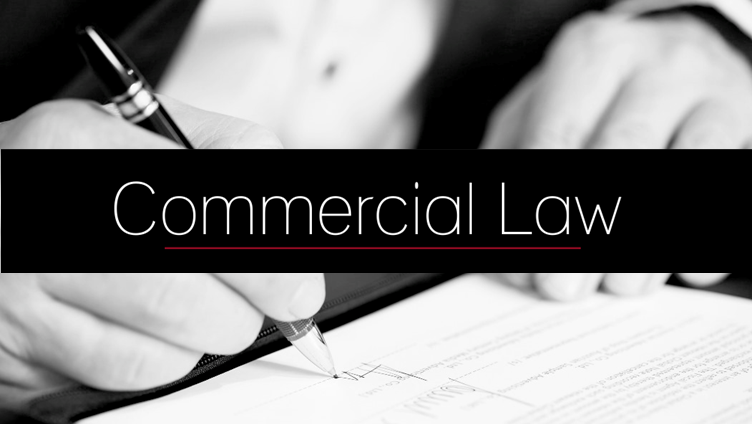 Legal Issues Handled by Business and Commercial Lawyers
Whether they are sole proprietorships, partnerships, or limited liability companies, business entities are governed by commercial law (LLCs). Under State laws, companies are regarded as separate and independent legal entities from their owners. A corporation possesses the legal authority to file lawsuits and enter into contracts. In addition, the individuals who own the corporation are its shareholders.
The following is a list of some of the most typical areas of focus for a commercial lawyer. And also, for professionals that specializes in business law:
Business Lawyer
A business lawyer assists a company in the following areas;
Compliance with the Internal Revenue Service and tax law.
The creation of business plans as well as their analysis.
Establishing new partnerships and evaluating existing ones.
Taking action to resolve legal disputes that are having an impact on your company.
Commercial Lawyers
A commercial law attorney provides the following services;
Detailed instructions that guide you through the process of incorporating a business.
Performing an investigation of acquisitions. Likewise on corporate structures, company activities, and the rights of investors
Deals with business models and international contracts. As well as ensuring compliance on both sides and the legality of all associated contracts.
One more contrast that can be made between the two types of attorneys is that the business counsel is responsible for interpreting contracts. While the commercial attorney is responsible for writing them.
If you are still unclear about the type of attorney you need to retain, you should make it a priority to consult with one of the best corporate lawyers that our organisation offers.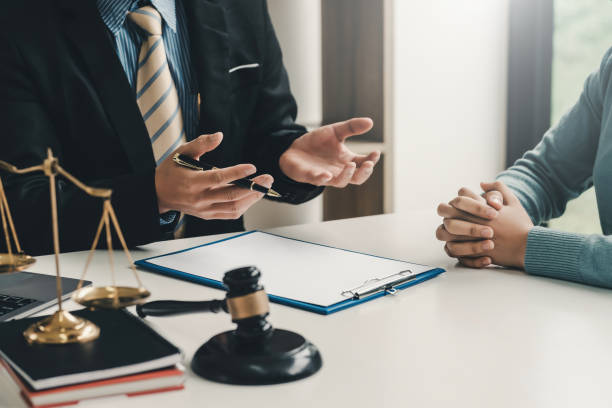 Which Legal Representation Should You Acquire?
Bot newly founded or long-running company requires legal guidance. Basically, it is needed to comply with national, state, and local statutes and regulations.
It is strongly recommended that you determine the legal requirements of your firm before making a decision regarding whether to hire a business attorney or a commercial lawyer. Then you need to look for a lawyer that has a solid client history. So as a lawyer who has good successful history on similar cases won.
Attorneys specializing in commercial law are experts in the management and formation of businesses. They perform the duties of general counsel. Either as in-house workers or as outside lawyers retained by the company.
Business lawyers are responsible for resolving conflicts. These conflicts can include customers, vendors, suppliers, employees, and business owners. They have the ability to help resolve conflicts that frequently come from these groups. they are also able to assist in the evaluation of contracts and the formulation of policies.
Every sector of the economy has its own set of challenges specific to business and commercial law. An attorney who has prior experience in similar business field to yours will be able to provide appropriate services.
Many business managers don't hire one until when it is already too late. Many managers make the mistake of trying to engage business deals without first understanding the legal implications.
This could result in the cancellation of contracts. Or the loss of earnings, and even legal fines. In order to be safe, business owners should get in touch with a commercial law attorney. Rather than attempting to navigate the legal system on their own.
Conclusion
Having a commercial lawyer by your side is a great deal. They can help you deal with issues of intellectual property issues. As well help you lay the legal groundwork for your company. Including disputes of private law and consumer law. Having a lawyer with good understanding of business law, and research skills is the particular focus of many smaller firms.
When it comes to commercial transactions disputes and corporate governance there is no DIY. You can't simply sort it out yourself without causing more mess.
For all you need to know about the Australian corporate law, our experienced commercial lawyers at Chamberlains can help you. To beat your Australian competition in case about the Australian laws you should trust the right hands. Your partnership with Chamberlain will put in the winners conner.